Match Spotlights
Our stories tell how one caring mentor can make all the difference in the world for a child in our community. 
WORKING TOWARDS COLLEGE AND BEYOND
Makayla started high school knowing exactly what she wanted to do when she graduated. After all, she had always been a high achieving, self-motivated student who felt that she had all the support she needed to be successful in school and in life. So, when she was told as a freshman she would be matched with a volunteer mentor, she was a bit skeptical. She soon realized that she had so much in common with her mentor, Claudia that she was happy to have another supportive person whom she could count on.
Recently, Makayla had a "mid-life" crisis, as she likes to call it, where she completely changed her career path. This was a very scary moment for her because she was overhauling all of her previous plans and creating new ones from scratch. Through it all, Claudia was there to offer unconditional support. Makayla mentions that this was very important for her because Claudia became her "go to" person during this very difficult transition. Makayla was grateful to have Claudia to support her through this difficult time to give her the emotional support she needed in order to feel comfortable and confident in her decisions.
Makayla and Claudia were the first match to join Mentor 2.0Plus. As a mentor 2.0 plus match, they like to meet outside of the school setting for a yoga class and Claudia likes to send Makayla motivational quotes via text. Makayla is on track to graduate next year and plans to attend Yale to study pre-law and political science.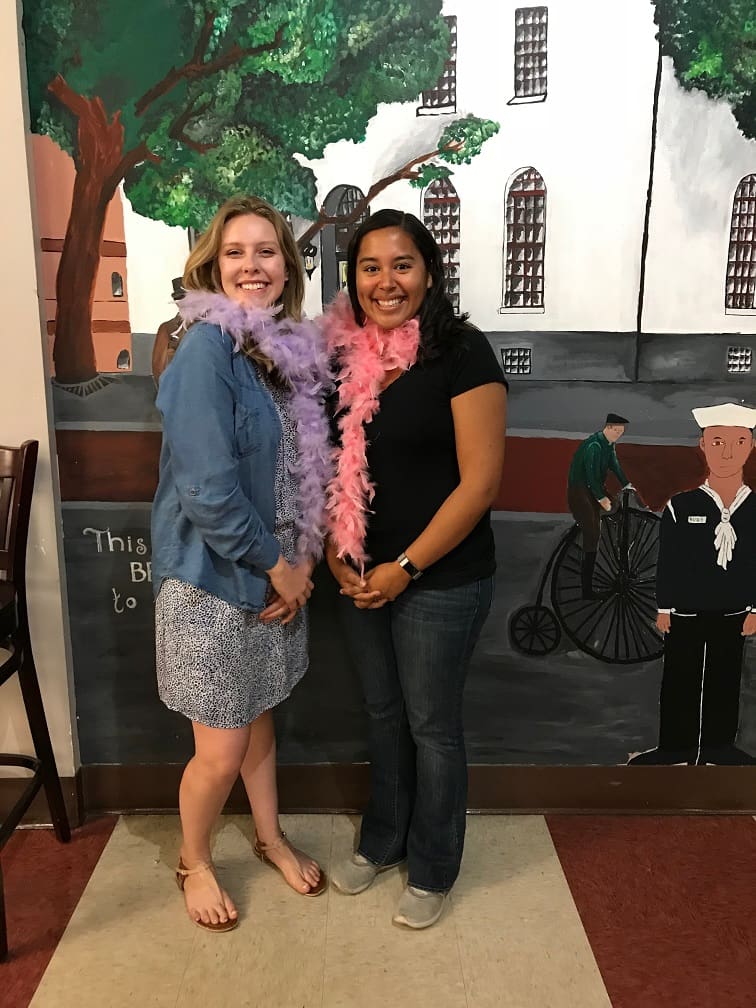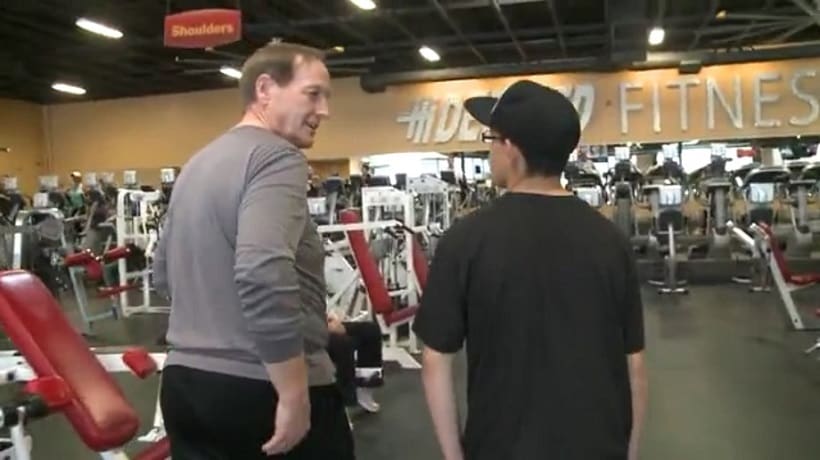 THERE WHEN HE NEEDED HIM THE MOST
After years of inconsistent, male role models, Greg's mom enrolled him in Big Brothers Big Sisters hoping he would be matched with a man who would be a stable, positive presence for Greg. Bud was the perfect choice. The two were matched in 2014.
Greg and Bud soon developed a match routine. A couple times a week they would go to the gym together. It was a perfect match activity because Greg wanted to improve his physical fitness level to play high school sports and Bud was committed to maintaining a healthy life-style after a significant weight loss. After their workout, they would find a place to have a healthy and nutritious meal. This gave them time to talk and connect in a meaningful way while keeping busy.
Within a few months of being matched with Bud, Greg experienced tragic loss in his life. His mother had become terminally ill and soon passed. Greg's mom had been his rock through the tough times and now she was no longer there to help him cope.
The months immediately following his mother's passing were extremely difficult for Greg. He moved in with his aunt and uncle and had to adjust to a new home with its different habits and schedules. His grades dropped significantly and as a result, he was unable to participate in the sports that he enjoyed so much. Greg's aunt, uncle, and Big Brother Bud worked together to show Greg that there are a lot of people who are willing to help him during his grieving process and beyond.
Greg continues to meet with Bud on a weekly basis. Most weeks they go to the gym followed by a meal and conversation. Greg's grades are gradually improving, he is playing school sports, and trying to move forward with his life. He knows that he could not have made it through this last year without the unwavering support of his aunt, uncle and his Big Brother Bud.
OPENING UP, OPENS NEW DOORS.
Brisa and Denise met for the first time four years ago, and the match was made in heaven from the start!  The pair seemed to connect right away as though they had known each other forever. At that time, Brisa was a very shy and unassuming 14 year old freshman. Despite her shyness she was at ease with Denise from their very first initial meeting.
Over the past few years, Brisa and Denise have worked together to solve some of Brisa's academic struggles. Brisa initially struggled with time management and meeting homework deadlines. Denise coached her on how to manage her time effectively, and when needed, served as her tutor.  The match also spent a great deal of time together working on Brisa's senior action project, finding college scholarships, writing employment and college letters of applications and working on Brisa's public speaking skills. 
All work and no play makes for a dull match relationship. That's why Brisa and Denise made time to have coffee, watch movies and discuss life after high school while planning for the future.  Today, Brisa is an outstanding CNM student who is very engaged and vocal about things in her life and her community. She is working hard to succeed as a college student with a very bright future! Brisa and Denise are an outstanding example of how Mentor2.0 (and now Mentor 3.0) can ignite a young adult's potential.