Careers
One of the most rewarding ways to get involved with Big Brothers Big Sisters is to work with us. A career with Big Brothers Big Sisters is an opportunity to merge your talents and personal values with your desire to make a difference.
Every day, we are changing the perspectives of children and enabling them to see the world around them in a more positive light. With that newfound point of view, they can see their potential more clearly and dream bigger about their future. Our success is a result of committed and inspired employees, working together to make a lasting impact on America's youth, schools, and communities.
Additionally, we are proud to announce Big Brothers Big Sisters of Central New Mexico is Family Friendly. We've been recognized for our policies and efforts to create a family friendly agency for our employees by familyfriendlynm.org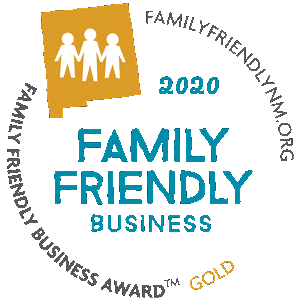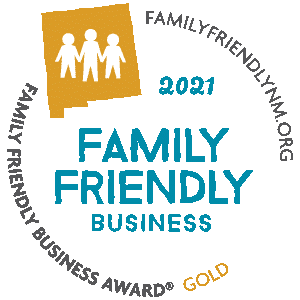 An Opportunity for Growth
That's obviously true for the children we serve. But it's also true within our organization. We need talented and passionate people in a variety of areas including Executive Leadership, Fund Development, Program Management, Marketing and Communications, Human Resources, Finance, and Information Technology.
We are committed to a diverse workforce with representation from every walk of life. We recognize how our organization is greatly enhanced when we unite people of diverse backgrounds, experiences, and perspectives.
Interested?  Get started here:
For more information about working with us, contact Human Resources, at (505) 837-9223 ext.117.             
Please submit the required documents (see below) along with three (3) professional references to [email protected].  
ALL forms are required in order to be considered.   (Microsoft Office is required to view these documents)
1) Job application
2) Background Consent Form
3) Your resume and Official or Unofficial College Transcripts stating Degree (if position requires a degree)
Albuquerque Site Openings
Piecework Enrollment Specialist (On-call, as needed, based on your availability)
**MUST live in or around Alamogordo**
Big Brothers Big Sisters of CNM for Otero County is looking for 1-2 people who want to earn supplemental income and seek flexibility in a work schedule. Really need people with the following availability: M-F 3-8 pm and Saturdays.
The primary function of this position is to ensure that volunteers are appropriately assessed, enrolled and matching recommendations are made while executing a high degree of independent judgment when utilizing BBBS standards and practices. A high-level customer service, focusing on volunteer options and child safety, is to be demonstrated throughout the volunteer enrollment process.
Conduct interviews and assessments with adults who would like to become volunteer mentors for children, as well as children/families who would like to be a part of the program.
BA degree is required; social services, sociology, psychology or related field is preferred. Experience with intakes/interviews, written assessments, relationship development with child and adult populations, and the understanding of child development and family dynamics.
College transcripts will be required. Must pass a federal background check.
Salary: $10.50 /hour with the potential to earn a Bonus of $25.00 per each completed packet.
San Juan County Site Openings
No positions currently available. 
Donation Center Openings: 
No positions currently available.