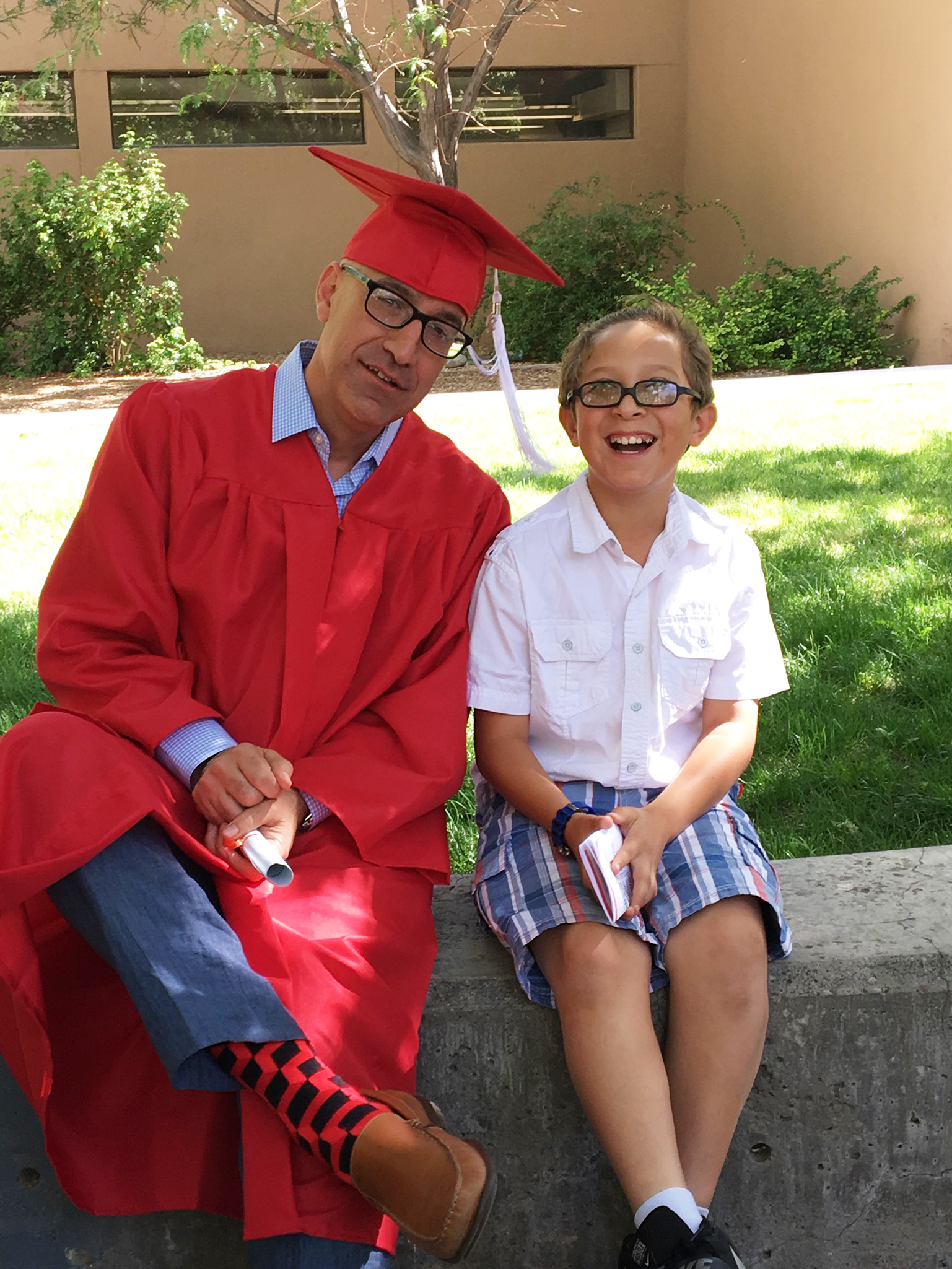 Andrew and his Little Brother, Santiago, spend a lot of their time together riding bikes all over the city. In fact, that is one of Santiago's favorite activities to do with his Big Brother. The pair has even been riding on a tandem bike. If you have ever tried to ride a tandem bike, you know that it takes teamwork to get to where you want to go.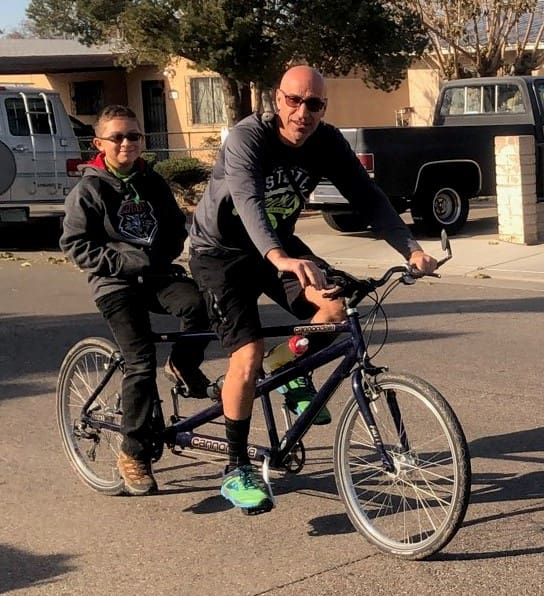 When the pair isn't riding their bikes, Andrew supports his Little Brother by helping him with his school work and preparing him for baseball tryouts by practicing with him. Recently, Andrew helped Santiago complete his science fair project. Santiago says, "Andrew is good at helping me do research and is very good at typing."
Andrew believes it is important that the pair celebrate with each other as they reach their goals. For example, last year, when Andrew completed his degree, he invited Santiago to his graduation ceremony. Likewise, Andrew made sure he attended Santiago's baseball banquet because he knows that Santiago is passionate about the sport.
Andrew is a great role model for his little brother. Santiago's grandmother describes Andrew as having "very good character", and adds that "he inspires Santiago physically, socially, emotionally and educationally."
Congratulations, Andrew, on being our Big of the Month for July.