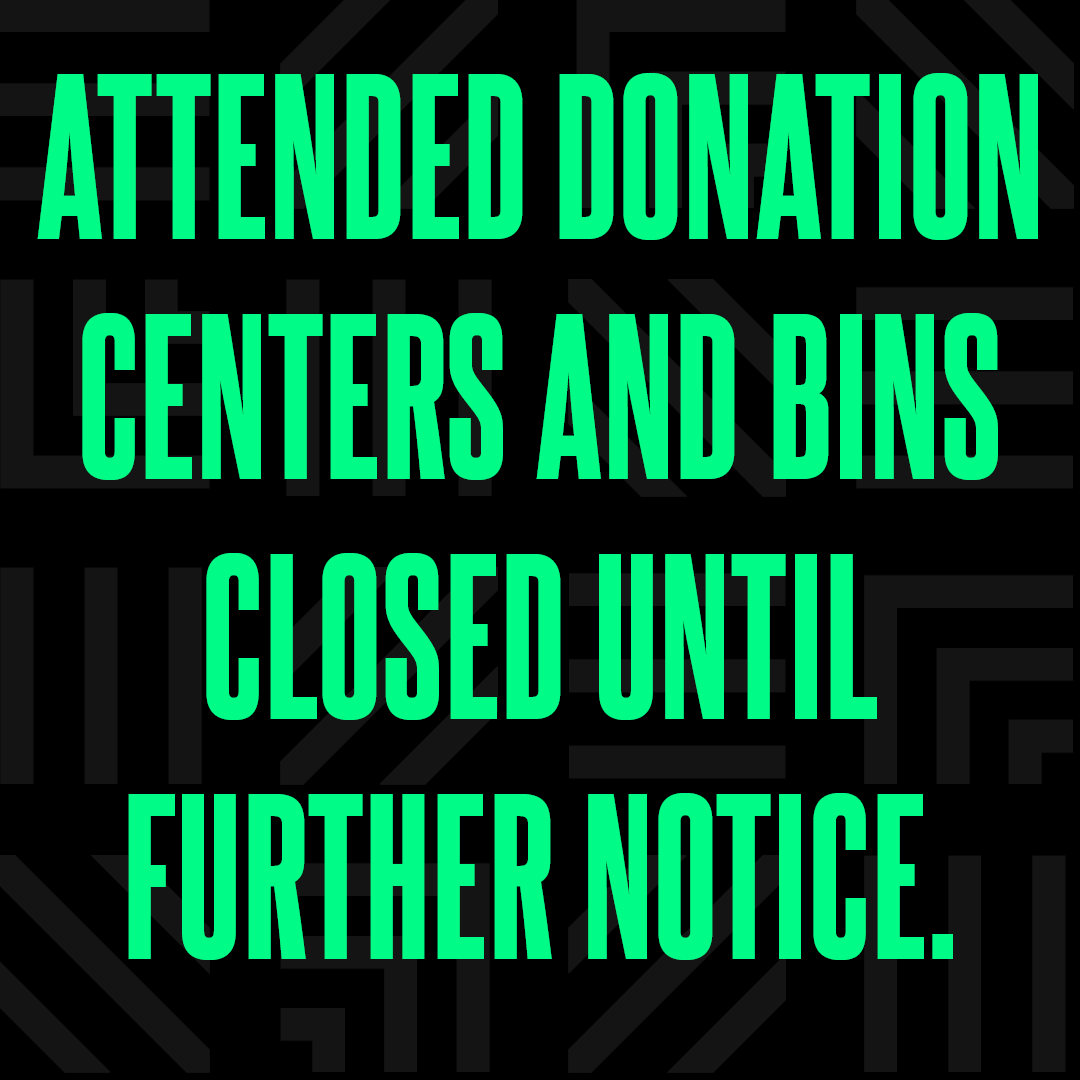 As a result of Governor Michelle Lujan Grisham's non-essential business closure order yesterday afternoon, the Big Brothers Big Sisters Donation Center operation must temporarily cease operations. All of our drive-up attended donation sites AND all of bins can no longer accept donations. We ask that you continue to hold on to items that you want to donate until we are able to reopen. PLEASE DO NOT LEAVE ANY ITEMS OUTSIDE OF ANY OF OUR DONATION SITES. WE WILL NOT HAVE STAFF AVAILABLE TO COLLECT ANY OF THESE ITEMS. We apologize for any inconvenience this may cause you and look forward to opening our doors again as soon as possible.
While our Donation Center will be closed, our agency staff are focused on keeping existing mentor/mentee matches connected with innovative and creative support through phone calls, text messages, digital learning platforms and other technology enabled engagement tools. With the required social distancing, and without the consistent contact from our mentors, many of the youth we serve could have escalating issues that they already face every day. Having their mentor there for them – even though not face-to-face – can make a huge impact. These mentoring relationships help build confidence, resilence and make sure that these youth don't have to take on these obstacles alone.
While you think of your own families, professions, and how you're coping, please remember the most vulnerable kids in our communities. Will you consider making an investment of $20 to ensure the youth we serve aren't left behind? Donate here.
With each day, there are new challenges and obstacles to overcome, but we will weather this storm. Thank you for being a friend of Big Brothers Big Sisters, we know with your financial investment we are stronger together.