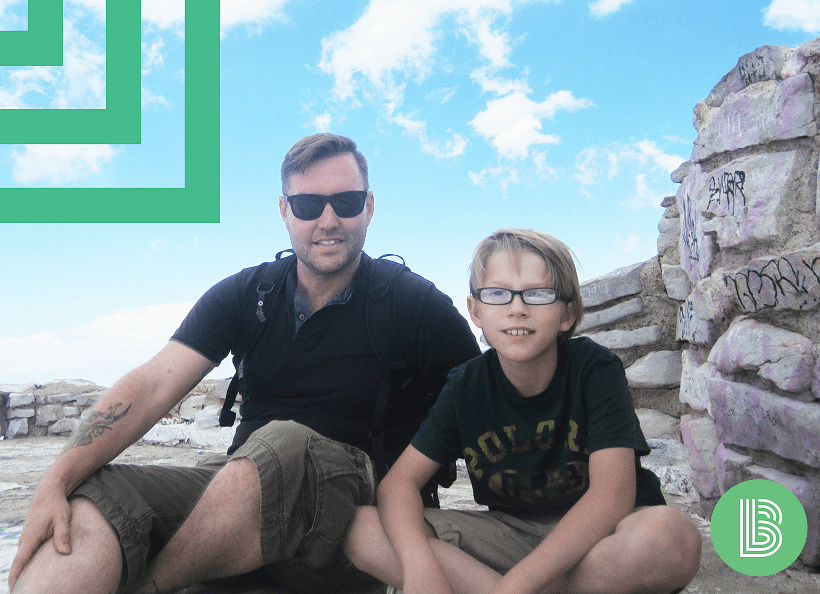 November 2018 Big of the Month
Big: Daniel Kribs
Little: Max
Match Date: June 12, 2018
Daniel and Max are a truly exceptional match.  If you were to talk to either one of them, it will sound as if they had just come back from a storybook adventure.  From one month to the next it's both fun and surprising to hear what these two have been up to.  They are always busy swimming, hiking, building tools, and can easily occupy several hours at a time together.
Daniel picks up Max faithfully every weekend.  They start as early as 8:30 in the morning because Max is excited to get up and have fun with his Big Brother.  The two of them can sometimes play all day.  You will rarely find this match indoors unless they are stopping to eat and recharge before they do the next thing on their list.  Daniel mentioned one time that Max likes to throw rocks but leave it to this Big Brother to handle this in a most unexpected way.  Daniel, with mom's permission, taught Max how to use a Sheppard's sling.  There's nothing like making sure if you're going to throw rocks that you do it the right way!
Daniel has made such a big impression on Max that he tells Big Brothers Big Sisters that he wants to be Daniel when he grows up.
Congratulations, Daniel Kribs! Thank you for being a great Big Brother.