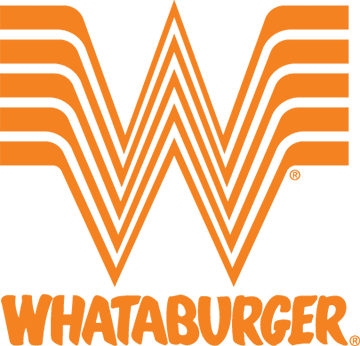 Beloved Restaurant's Donation Nourishes NM Youth Well Beyond Burgers
Albuquerque, NM  (March 2, 2018) – A grant from a well-loved burger giant will help a New Mexico nonprofit serve even more children more efficiently.
Big Brothers Big Sisters of Central New Mexico has been selected to receive a $7,500 grant as part of the Whataburger Restaurant Charitable Giving Program. The donation will enable Big Brothers Big Sisters to purchase three interactive digital whiteboards to be placed in its locations in Albuquerque, Farmington, and Alamogordo.
The digital whiteboards boards will provide BBBS-CNM the ability to video conference more effectively and efficiently between its three offices throughout the state. The boards are expected to reduce cost and time of traveling between offices, as well as increase opportunities for our volunteers, parents and staff to receive additional training from subject matter experts all over the state.
"Big Brothers Big Sisters of Central New Mexico provides mentoring services in nine counties," said CEO, Angela Reed Padilla.  "The Whataburger grant will help us improve our services by providing us the ability to teleconference interviews for children, parents and volunteers in rural communities; provide interactive trainings for families, volunteers, and board members; as well as virtual coaching for staff members who work in our satellite offices."
BBBS-CNM serves nearly 1,600 youth each year and has over 400 matches in rural areas that will benefit from this grant's added support.
Whataburger has more than 10 locations in New Mexico. For over 60 years, it has been deeply committed to supporting its communities. Whataburger gives back through charitable donations, sports sponsorships, volunteering – and by just doing right. The organization is proud to support a variety of worthy causes handpicked by its employees including Big Brothers Big Sisters of Central New Mexico.
"Technology is crucial for fostering connectivity and providing a variety of services for student success," said Henry Apodaca, Whataburger Director of Operations. "Big Brothers Big Sisters of Central New Mexico does so much to positively impact students, and Whataburger is happy to help support over 1,500 students in rural communities through this donation. We're excited to continue partnering with this worthy organization to help future generations reach their full potential."
***For more information about Whataburger, please visit www.whataburger.com. For additional information on Big Brothers Big Sisters of Central New Mexico please visit www.bbbs-cnm.org.
                                                ***************************
About Big Brothers Big Sisters of Central New Mexico
For more than 100 years, Big Brothers Big Sisters has operated under the belief that inherent in every child is the ability to succeed and thrive in life.  Most children served by Big Brothers Big Sisters are in single-parent and low-income families or households where a parent is incarcerated.  As the nation's largest donor and volunteer supported mentoring network, Big Brothers Big Sisters makes meaningful, monitored matches between adult volunteers ("Bigs") and children ("Littles"). These matches are statistically proven to help Littles perform better in school, have stronger interpersonal relationships, and avoid violence and illegal activities. BBBS-CNM serves more than 1,500 children annually. Learn how you can positively impact a child's life, donate or volunteer today at www.bbbs-cnm.org.
About Whataburger
Whataburger has focused on its fresh, made-to-order burgers and friendly customer service since 1950 when Harmon Dobson opened the first Whataburger as a small roadside burger stand in Corpus Christi, Texas. Dobson gave his restaurant a name he hoped to hear customers say every time they took a bite of his made-to-order burgers: "What a burger!" Within the first week, people lined up around the block for his 25 cent, 100 percent beef burgers served on five-inch buns. Today, the company is headquartered in San Antonio, Texas, with more than 800 locations in 10 states with sales of more than $2 billion annually. Visit www.whataburger.com for more information.
###