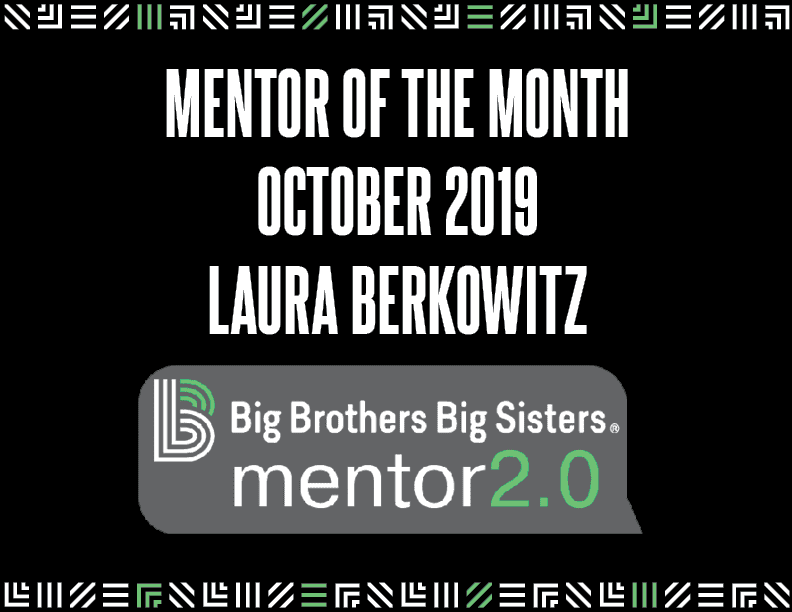 Congratulations to October's Mentor2.0 Mentor of the Month, Laura Berkowitz. Laura has been matched with her mentee, Elise, since she was a freshman at South Valley Academy four years ago. Elise is now a senior preparing for graduation and life after high school. Elise appreciates how Laura supports her by helping her with her school work and giving her real world advice. Laura is also a superstar because she consistently completes the lesson on time and regularly attends the events.
 Recently, Laura and Elise decided that they would like to be able to meet outside of school setting and got approved to participate in the Mentor2.0 Plus program. Now, they meet every Sunday to talk and help Elise to prepare for the ACT which she will take in a couple of weeks. Once the ACT is over, the pair looks forward to working on college and scholarship applications. 
Congratulations, Laura! Thank you so much for your commitment to Elise and Mentor2.0.