Fundraising Ideas and Tips
Need some ideas to meet your fundraising goal?
Here you go.
Fundraising Tips to Keep in Mind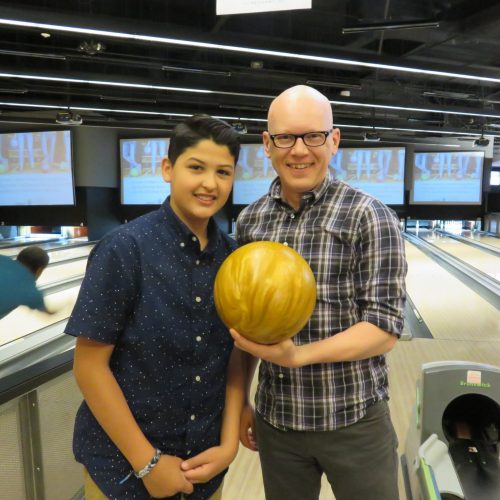 It's true: every dollar helps. Although we encourage you to ask for donations of $50 or $25, no donation is too small. Whether it's $5, $10, or $100…what's important is getting people to support Big Brothers Big Sisters.
Involve family and friends in your fundraising. Share these tips with them and see if they can ask their own friends and colleagues to support your fundraising effort.
All donations are 100% tax deductible. All donors will receive a letter/email confirming their donation and providing all necessary information for the tax deduction.
Know your Big Brothers Big Sisters facts. Being familiar with the work of BBBS will increase your ability to be a successful fundraiser. Check out www.bbbs-cnm.org for more information.
Who Should I Ask?
Everyone. A few ideas to get you started.
Your Personal Network: Family, friends, book clubs, dry cleaner, car wash, gas station, clothing stores, grocery store manager, etc.
Professional Network: Colleagues, boss, company executives, vendors, clients, etc.
Community Network: Churches, synagogues, senior centers/groups, etc.
Involve Your Kids: Teach philanthropy early!

Ask teachers to sponsor a "Change for Change" or "Kids Helping Kids" coin collection in your child's classroom.
How about a lemonade or hot chocolate stand? Cookie or bake sale?
How Do I Ask?
Be Clear and Concise. Shoot for the stars. Ask for a specific dollar amount - $25, $50 or even $100 – and realize people will donate at a level that works for them.
Thank Donors. Big Brothers Big Sisters is very appreciative of every dollar raised and hour donated to help children, each and every day of the year. Please remember that as a Bowl for Kids' Sake participant; you are an ambassador of Big Brothers Big Sisters. We sincerely appreciate your help in engaging the community and continuing our efforts to make people feel good about their connection to our work.
Personalize, personalize, and personalize. Whether you write a letter, email, or call, relating your own Big Brothers Big Sisters story or an experience you had with a mentor while growing up, success will come from making the ask personal.
Explain WHY you are taking part in Bowl for Kids' Sake. While 88% of people know the Big Brothers Big Sisters name, many aren't familiar with the power of our one-to-one mentoring model, and don't know how their dollars can help us to support more one-to-one mentoring matches. Visit www.bbbs-cnm.org to learn more.
Explain Where the Money Goes. People want to know their hard-earned dollars are going where they intend…and they are. Know that EVERY DOLLAR RAISED HERE, STAYS HERE. 100% of the funds raised through your participation in our Bowl for Kids' Sake campaign stays in our area to directly support children in Central New Mexico. Remember, all checks should be made payable to BBBS-CNM.
Download more fundraising ideas here