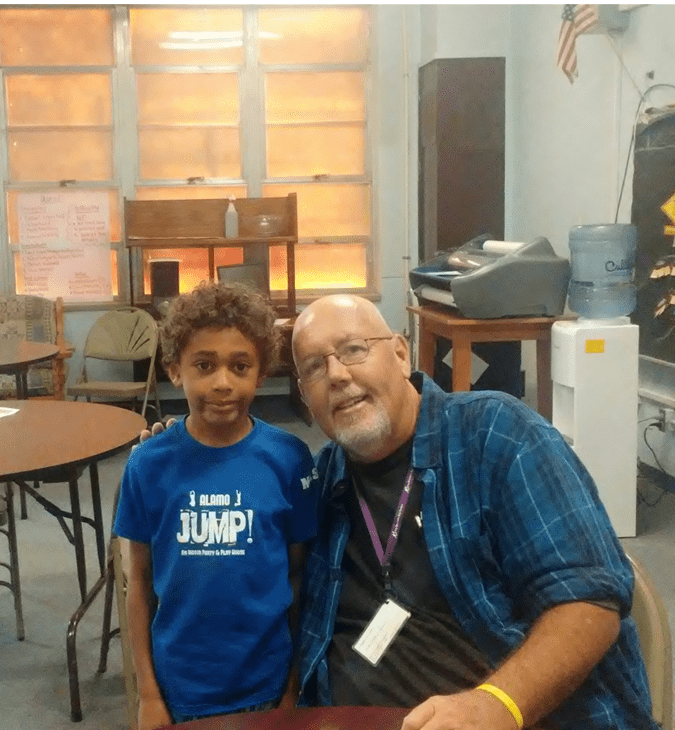 Tim Scott Interview 8/12/2020
How long have you been a mentor?
I think it's been 14 years! I got matched here in Alamogordo and because of the military base. I've pretty much had a new Little every year since. There have been a couple that I've had for two or three years. And two years ago I was Big Brother of the Year!
What made you decide to sign up as a mentor?
Marjorie Burling, she runs the agency down here, she's my aunt! And she has always really encouraged myself and our whole family to get involved. Big Brothers Big Sisters is something my whole family is passionate about.
How have you stayed connected with your Little during COVID?
Oh gosh it's been hard. My Little doesn't have Zoom or anything like that, he's in first grade, so I've been writing letters. We were able to connect in person before all of this started, but keeping in touch has been challenging. Writing letters has been a good way to stay connected to him. He lives with his grandparents and I think they help him write them.
How has being a Big changed your life?
It's amazing, I love kids, and I love being able to help them. I'm a single father with a 21 year old daughter, and I am actually considering fostering or adopting another child as soon as I can get back to work. Being able to see that I'm making a difference in the life of a child through being a mentor has made a huge difference in my life. I tend to ask for Littles that have been difficult to match for one reason or another. I've never had a problem with any of my Littles and I enjoy getting to know them and help them. Age, color, none of that matters to me.
How has it changed your Little's life?
Most of the kids I have been matched with don't have a father in their life. Getting to see the kids I've mentored, and they come up and say hi, I can see that I've made an impact on them. It feels great to know that I have helped make a positive change in their lives. Most of the kids I've been matched with go to the same school, so the teachers know me there and when the schools were open it was nice to go by and say hello to everyone. When I could spend time with my Little in person, we worked a lot on reading because he was struggling. I enjoy working with the kids that need help with reading, in particular. I'm very passionate about reading and think it's very important for learning. Reading is essential.
We are entering into our 60 Men 60 Days recruitment campaign. What can you say to men who may be on the fence about signing up to be a mentor? Why is mentoring so important?
It will change your life, I guarantee it. It's an hour a week, it's not a big time commitment, and I've never known a person who regretted it. If you are passionate about it and it's important to you, they will feel that. You're not wasting your time when you spend it with a child who needs your help. Everywhere I go I tell people about Big Brothers Big Sisters and some people say, 'Oh, I don't have time.' You do have time, everyone has time and it's absolutely worth your time.