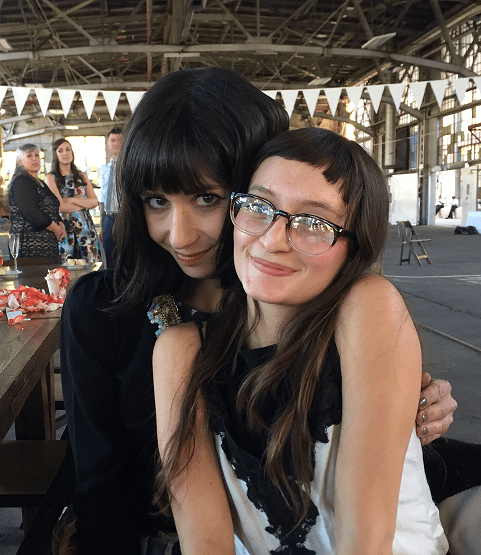 Laila Tootoonchi is Big Brothers Big Sisters' New Mexico Big Sister of the Year. Laila, like many Bigs in our program, volunteered because she thought she could make a difference in the life of a high school student. What Laila was not prepared for was the impact that her mentee, Yasmina, has made in her life.
"I admire so much about Yasmina," says Laila. "She is determined and resilient. She has faced a lot of academic difficulties that I don't think I could have handled that age. Whatever is thrown at her, she takes and has a let's deal with it attitude."
Laila was matched with Yasmina at the beginning of her freshmen year in high school. This is a crucial time for most young people as they begin to develop independence and self-confidence.  Yasmina, while very bright, is dyslexic which often makes it difficult for her to excel academically in school. These struggles had affected her self-confidence and increased her anxiety about the future. Having Laila as her mentor gave her someone to confide in and to talk through her options.
Yasmina explains, "Laila has made the process of planning for my future easier and not so heavy on me. It is something that I really value about our relationship. In general, I just feel blessed to have the relationship I have with Laila." Yasmina will be graduating from high school in May and is on track to attend college to become a nurse.
Besides being a great mentor to Yasmina, Laila is also willing to advocate for Big Brothers Big Sisters by volunteering to speak at donor presentations, reach out to business to support the agency, and recruit volunteers for our programs. Congratulations, Laila Tootoonchi for being our state Big Sister of the Year!