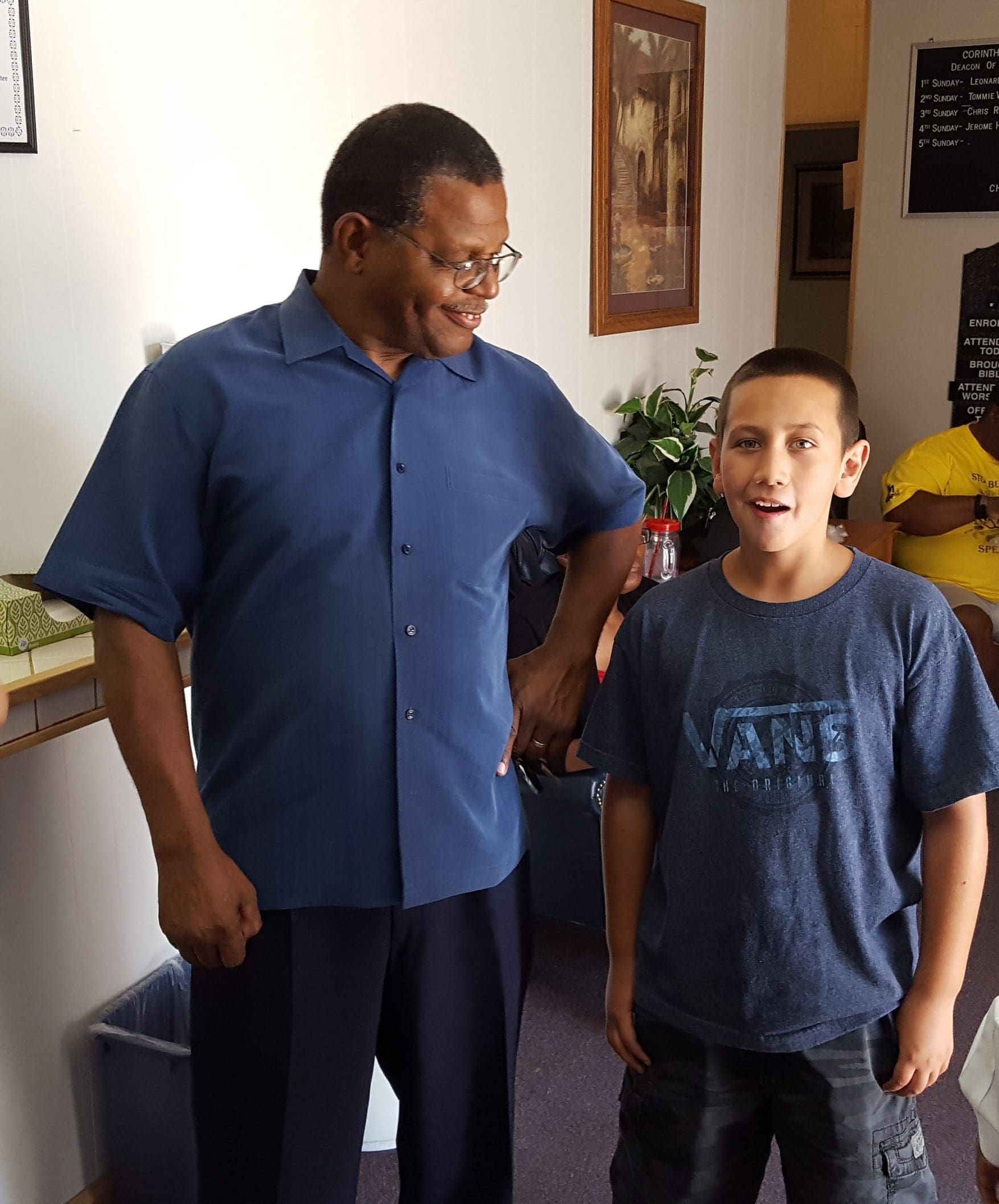 Leonard Lewis has been matched with his Little Brother, D'yon, for 4 years. In that time, they have developed a strong bond that has helped D'yon grow both academically and socially. Their relationship started to develop when D'yon was in the 3rd grade. D'yon was below proficient in both reading and math and it seemed no matter how hard he tried, he wasn't learning as fast as he needed to keep up with the other kids.
As a school-based mentor, Leonard was a familiar face at D'yon's school. He visited D'yon a weekly basis and they worked together on schoolwork, which would improve D'yon's skills. Leonard realized that working with D'yon once a week was not enough to get him to on par with his other classmates. With his Match Support Specialists approval and supervision, Leonard met with D'yon more frequently for a couple of months until he could read and do math at grade level. Leonard's help was just what D'yon needed to set him on the right path.
"As crazy as it might sound, Leonard helping D'yon instead of me was good for him," says Savannah, D'yon's mom. "I was working with him at home, but he would get frustrated with me. He listened to Leonard and heeded his advice. Now, I attend parent-teacher conferences, and they only have good things to say about D'yon and I know it is because of Leonard."
Today, D'yon is a 7th grader who is part of the National Honor Society. He is earning "A's" in all of his classes. D'yon says about Leonard, "He is the best Big in the world. He is special to me because, if I didn't have him, I would not be where I am in life."
Congratulations to Leonard Lewis, New Mexico's 2018 Big Brother of the Year.