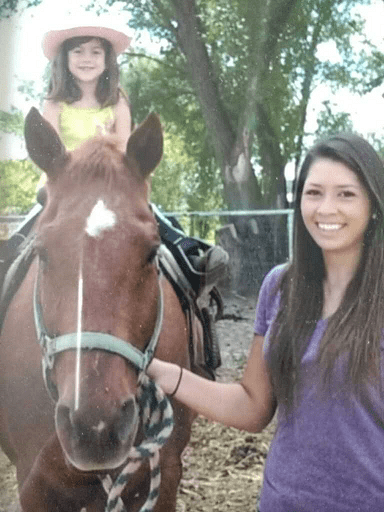 Big's Name: Emily Romero
Little's Name: Cameo
Time matched with Little: 2.8 Years
Big Sister Emily has been matched with her Little Sister Cameo for nearly three years. Emily and Cameo like to visit different parks throughout the city and find it fun to play on all the different playground equipment.
One of their favorite activities is to visit the UNM campus on their scooters. Emily thinks it helps Cameo think of a future where she attends college. At one of their campus visits, the match found an open classroom where Cameo pretended to lead a lecture for Emily. Cameo is a great make believe professor.
Little Sister Cameo says that Emily has taught her to be less shy, kind, responsible and respectful. She tells us that Emily is her best friend and that she is the luckiest Little in the world because Emily is her Big Sister.
Congratulations Emily Romero, June 2018 Big of the Month!