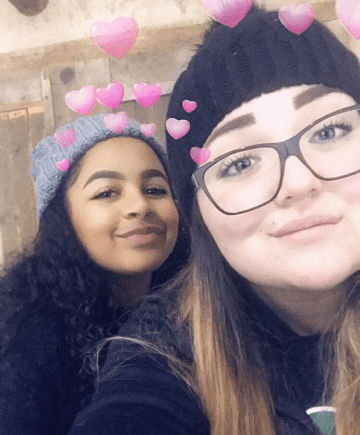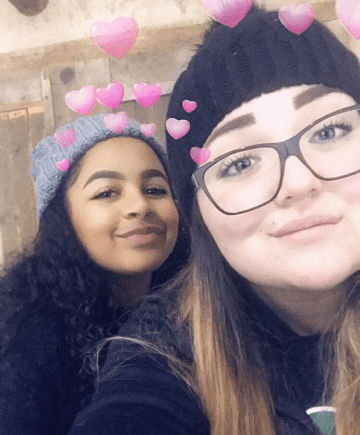 Kind, outgoing and a really good Big Sister is how Little Sister, Azailiah, describes her Big Sister and Big of the Month, Heidi Monge.
Azailiah especially appreciates that Heidi is always "up to do something new" and creative with her. A great example of this is when the two attended a Professional Bull Riding Event at the Pit last spring with tickets Big Sister had won on the radio. Azailiah had never been to a rodeo before and she really got a kick out of all the action. Recently, the pair decided to try ice skating and while they fell a few times, both of them want to go again.
Besides being a great Big Sister, Heidi is also a volunteer with Albuquerque Public Schools. Heidi volunteers as an advisor for high school students. She answers students' questions about college, helps them with their college applications and provides guidance on their college essays. Heidi is dedicated to helping young people, like her Little Sister, on their paths to meeting future goals.
Congratulations, Heidi, and thank you for being an awesome Big Sister!