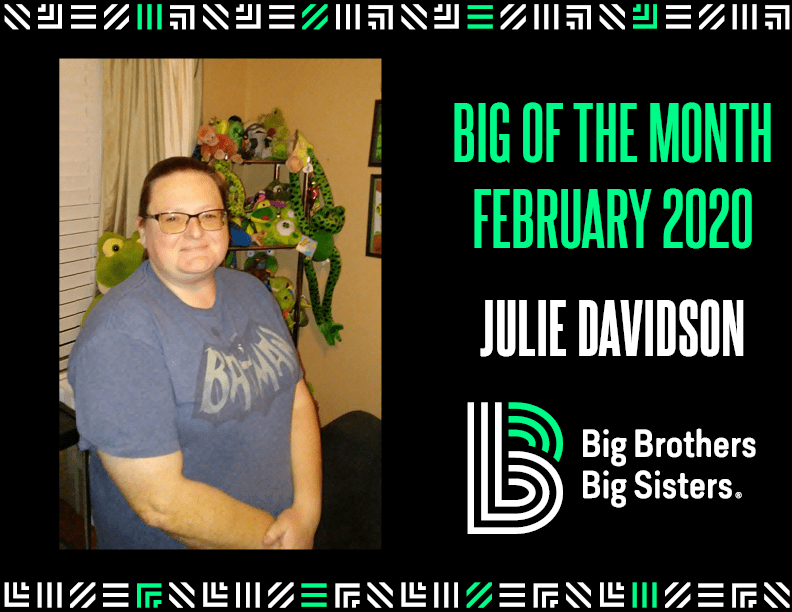 Little Sister, Ivy, is a high-spirited, unpredictable and hard to figure out young lady who has always had a difficulty getting close to people. Luckily, she was matched with the perfect Big Sister, Julie. For five years, Julie has never stopped trying to find ways to help Ivy grow and thrive. Ivy has difficulty expressing what she likes to do and often changes her mind after plans have already been made. This would have made some mentors quit the program. Julie, however, has taken it as a challenge to provide Ivy what she needs to reach her full potential.
Julie has formed a great partnership with Ivy's mom. The two of them frequently put their heads together to figure out what activities would be interesting and beneficial for Ivy. Ivy's mom says, "I really appreciate how much Julie works to find things that Ivy likes even though it is sometimes difficult." One of their favorite activities is to visit Hinkle Family Fun Center and attend Big Brothers Big Sisters parties. Ivy has also enjoys spending time with Julie's husband and Little Brother at Big Brothers Big Sisters' events.
Congratulations, Julie! Thank you for being a great Big Sister to Ivy.