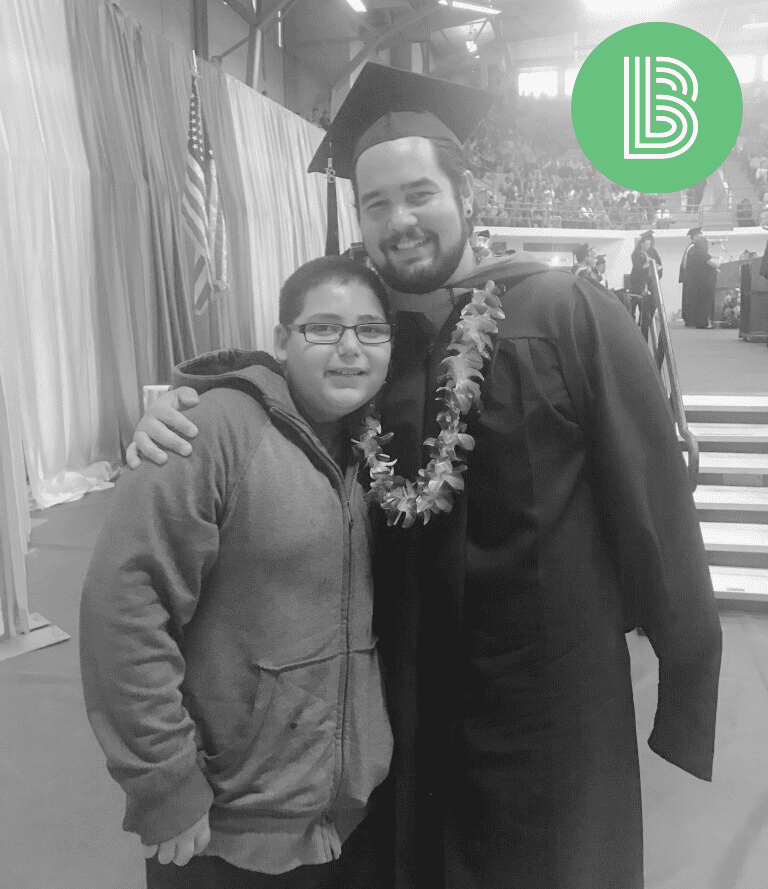 Big of the Month
Brian Galinato
Little: Ramon
Match Date: April 2016
Brian Galinato had always known about Big Brothers Big Sisters and was determined that he would volunteer "someday". Someday arrived when he moved to Albuquerque in the fall of 2015. Brian found himself in a new city with a new job and a lot of free time.  He knew this was a great time to become a Big Brother, and besides, he would have a buddy with whom he could explore his new community.
Brian was matched with his Little Brother, Ramon, in April 2016. Brian and Ramon spend their time together trying new activities and exploring the state. They have gone to Explora, the Natural History Museum, fishing and playing sports. One of the activities that Ramon has really enjoyed is tennis.
"Tennis is a sport that Ramon would have never tried had it not been for Brian," says, Ramon's mom, Elizabeth. "Working full time and being a single mom, I don't have a lot of time to learn new fun things to do with the kids. I'm extremely grateful that Brian can do those things with Ramon."
Brian has a natural way of melding teachable moments into most of his activities with Ramon. For example, the pair watched the movie Ratatouille and made a ratatouille dish at that same time. It was a creative way for Brian to teach to Ramon how to cook a nutritious dish.
Ramon says, "Brian has taught me to be open to the world, express gratitude for what I have and to be creative. He is someone who will always care for me and help me when I need it. He is someone who is always there for me."
Both Ramon and Elizabeth are extremely grateful for the relationship with Brian. Elizabeth believes that they could not have asked for a better Big Brother. The love, care and communication that Brian has given Ramon has far exceeded her expectations.
Congratulations, Brian Galinato! Thank you for being a great Big Brother.