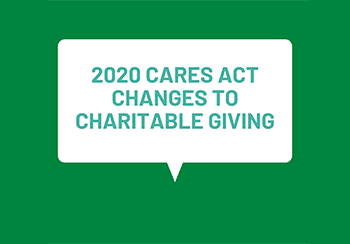 Many of you have asked, "How can I help during COVID-19?", and for that we say thank you! You may have read about the CARES Act that was signed into law in March. The CARES Act offers a generous new tax benefit to people like you to help support BBBSCNM's mission. Here's what you need to know:
·         The CARES Act includes a new $300 "nonitemizer" tax deduction for 2020.
·         All eligible donations made in 2020 will go toward this deduction, up to $300 in total.
·         You are eligible for this deduction even if you do not itemize your taxes.
·         This means that when you donate to BBBSCNM, you will be eligible to receive a tax break of up to $300 in addition to standard deduction.