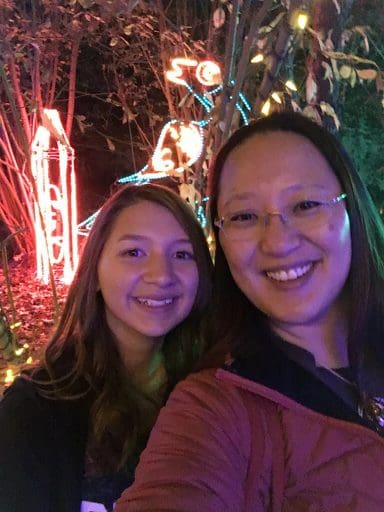 Big's Name: Emari Hunn
Little's Name: Angelina
Time-matched with Little: 2 Years
Emari Hunn admits that she did not have good role models growing up which is the reason she decided to become a Big Sister. Since being matched in March 2016, she has been exactly that person to her Little Sister, Angelina. They enjoy doing a variety of things together such as going to concerts, visiting museums, and swimming. Angelina especially appreciates that Emari makes an effort to attend her school orchestra concerts.
"The best part of being a Big Sister is that it feels like Angelina and I are part of each other's family," says Emari. "I have had the opportunity to learn more about her New Mexican culture through parties and events, and she has learned about my Japanese culture through cooking at my home."
Angelina is entering high school this year and there will be many more orchestra concerts to attend. Emari plans to be right by Angelina's side through her high school years and beyond.
Congratulations, Emari Hunn, August's Big of the Month. Thank you for all you do!