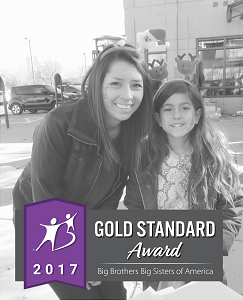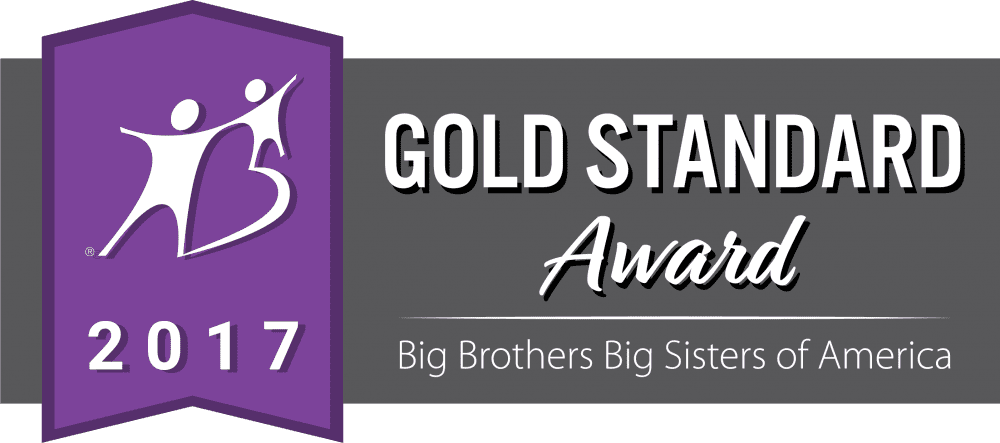 A BIG Thank You
We are excited to announce that we have won a 2017 Big Brothers Big Sisters of America Gold Standard Award. The award recognizes the hard work of our leadership and staff to provide high-quality programming for the children we serve and continue to grow the number of children we serve.
Agencies receiving the Gold Standard Award met or exceeded the following goals in 2017.
Served a minimum of 150 children and raised $150,000 in revenue
Achieved a Community-Based 12-month retention rate of 73.6%
Achieved a Site-Based 12-month retention rate of 52.3%
Growth in end active matches
Posted a positive net income at the end of the affiliate's fiscal year that ends during 2017
We wanted to take the time to thank you and all our supporters for helping to make this achievement possible. Your contributions to our mission allowed us to reach these milestones. We look forward to continuing achieving our goals, furthering our mission by serving more children, and making our community proud.